The Medical colleges those are associated with the medical field and oral health care programs are basically Dental colleges.
Top Dental Colleges of Pakistan are:
1) De'montmorency college of Dentistry:
This college is located in Punjab. It is situated next to the famous Badshahi Mosque. This college enrolls almost 100 student in BDS 4 year program.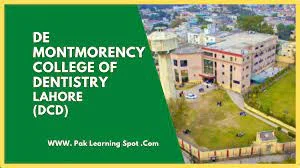 2) Islamic International Dental college:
This institution was established in 2001. It is located in 7th Avenue,G-74.Islambad. In the beginning it enrolls the 50 admission annually, with the passage of time it reaches to 75. They are offering 4 years program of Bachelor of Dental Surgery(BDS) to undergraduates.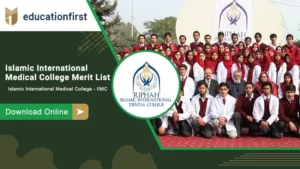 3) Baqai Medical college:
This institution was founded in 1988. It is situated in Toll Plaza Gadap Suburb of Karachi. Its rank number is 13 in HEC all over the Pakistan. It is based on Medicine, Dentistry, Health Management of Sciences.

4) Khyber College of Dentistry:
It was founded in 1950. The vice chancellor of this college is Dr. Azmat Hayat Khan. It is basically based on the orthodontic appliances, treatment for oro –facial pains and for facial injuries.


5) Liaqat College of Medicine and Dentistry:
This institution is along the Sindh side, Pakistan. This institution held the 2 year diploma program. There are medical and surgical departments. Students having more than 60% in FSC(pre-medical), A levels or equivalent exams are eligible to take admissions. LCMD offers merit base scholarships.

6) Bolan Medical college:
This situated belongs to the Baluchistan. In 2003, 2900 students were graduated from this college. It is the recipient of Japan International Cooperation Agency which grants 488 million yen in 1995.  It teaches medicine, hematology, obstetrics, gynecology.

7) Ayub Medical College:
This medical college was established on 15th May 1979 with the enrollment of 100 students in it. It is the most beautiful building of medical college in Pakistan. This institution was recognized by PMDC. It holds the position not only in Pakistan butall  over the world which includes USA and UK.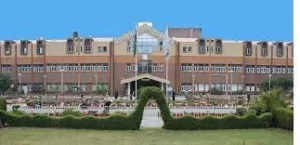 8) Hamdard College of medicine and dentistry:
Hamdardcollege of medicine and dentistry basic work is to train the students for their bachelor degree of medicine. These are based on the two programs MBBS and BDS. These programs are issued to the students to complete their entrance test. It also gives the merit based scholarships. This merit is based on the academics result which are of Matric, f.C.S(Pre-Medical) and interview which deemed and each of them will have their own weightage.

9) Sharif Medical And Dental college:
Sharif Medical and Dental College is situated in Lahore, Pakistan. It was established in 1997. The chairman of this college is our PM Mian Mohammad Nawaz Sharif. Its member name is Shahbaz Sharif.

10) Margalla college of Dentistry:
This institution was made in 1997. The uniqueness of this institution is that it is the only college which stands alone in the district of Rawalpindi. The BDS programs are recognized by Pakistan medical and Dental Council (PM and DC). It is affiliated with the University of Health Science (UHS) Lahore.