Textile industry is back bone of the country, so they create a whole new committee to make decision and implement strategies that can truly benefits textile business industry. This committee was established in 2005 and since then they have implements lots of new strategies and made modification. They present a report, which includes list of all the recommendations and modifications. They also focus on providing best quality fabrics, all the equipment's should be upgraded, managing human resources and cultivating best relationships with them, strategies of targeting new market and also leadership qualities that are play vital role in the development of any textile sector.
We have the Pakistan textile industry list. In Pakistan, the mostly widely produced fabrics are cotton and also this is most used fabric. Pakistani textile industry is famous in all over the world. In Pakistan, top ten major textile industries are currently operating, below is a brief over view about top textile companies in Pakistan. 
Textile Industry in Pakistan
1: Fateh Textile Mills:
Fateh Textile mills were established in 1952 and since than it is providing quality-oriented services to its consumers across Pakistan it includes in biggest textile mills in Pakistan. In 1961, this company quickly became a public limited because of excessive growth and wide expansion of their business. This company is also listed on Karachi stick exchange. Almost 60 million meters fabric is produces each year at Fateh textile mills limited. Their main focus is to design material for export. They have expertise in designing ready-made wears and bed sheets. It is most famous brand and first choice of lots of customers in foreign markets.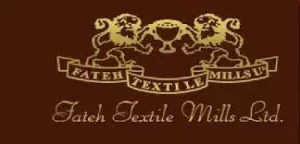 2: Chenab Limited:
Chenab Textile limited is known as one of the leading industries in manufacturing and exporting quality based fabrics and products in all over Pakistan it is the one of the top textile industries in Pakistan. Chenab Limited was established in 1975 and since then it is working to provide best services to customers. It has covered whole market domain and providing services of all kind like shipping products, dealing with retailers and vertical integration with all the units to provide services. Per annum total amount of fabric that is processed in Chenab Limited is greater than almost 70 million meter and this fabrics is converted to garments.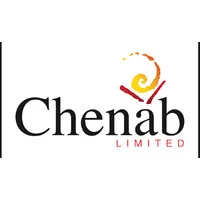 3: Gul Ahmed Textile Mills Limited:
Gul Ahmed is the best textile industry in Pakistan it is one of the oldest and most famous brand in Pakistan and also lots of other countries in the world it also do the garment export. This name is one of the most iconic names in textile industries of Pakistan. In 1953, they have stepped in to the field of clothes manufacturing. They have made rapid progress and spread their business in less amount of time. Due to huge recognition and rapid growth, this company was listed at Karachi stock exchange in 1970. Gul Ahmed has successfully earned an amazing position in textile industry of the world.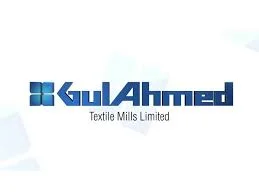 4: Husein Industries Limited:
Since 1951, housein textile industries are working to provide amazing services in all over Pakistan. They have put their maximum effort to expand their business and hence result in becoming one of the most popular and fast growing textile industries in Pakistan. They have built their trust among various valuable customers in all over the world because of their strong leadership. They used to take all the necessary measure to ensure that quality based products will be delivered to consumers. Success of any organization is directly proportional to the number of satisfied customers. So main focus of Husein textile industries limited is to provide best quality of fabric to their consumers.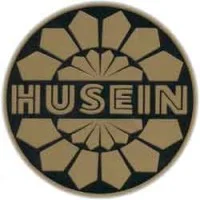 5: Kohinoor Mills Limited:
In Pakistan, Kohinoor textile mill is one of the most profitable and progressive organizations providing best quality of fabric and ready made in all over Pakistan. They have started working in 1987 as small business but eventually ended up being one of the most famous textile industries in Pakistan. They are currently offering valuable services in their main areas of business that includes dyeing, weaving and also power generation. They have earned great respect among major players in field of textile. Now days, they have annual turn over of almost 7 billion rupees. Also 1700 employees are currently working at Kohinoor mills. Their mission is to provide quality based products so that they can end up earning and satisfied customer.

6: Nishat Mills Limited:
Nishat mils limited were established in 1951 and since then it is working to provide best services keeping the latest trends and demands of modern age in their mind. In Pakistan, Nishat mills are one the mills which contains highly modern power generation facilities. They are currently providing almost 120 million meter fabric per annum. Two main units are currently operating a t Nishat mills one of them is working at stitching unit and other is working at power generation. They also have very strong balance sheet and export business is the backbone of this industry making easy for it to stay at top among other competitive textile industries.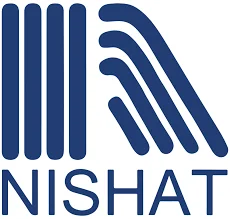 7: Fazal Cloth Mills:
Fazal clothing industry was established in 1966 and since then it is working to provide quality oriented and best products to its consumers. Several branches of fazal cloth mills are currently operating in all over the Pakistan. At Muzafargarh, in 1972,they have set up their first spinning unit. This company is also listed at Lahore and Karachi stock exchange.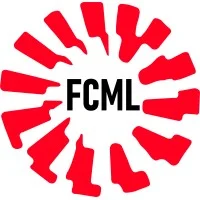 8: National silk and rayon mills limited:
National silk and rayon mills limited is currently working in Pakistan as one of the most successful and best services providing company. It was established in 1950 with the aim to provide customer satisfaction.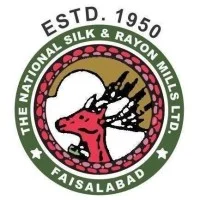 9: Safa Textile Limited:
Safa textile limited is very famous and leading brand in the production of jeans, currently it is operating at Karachi Pakistan. For giving finishing touch to product they are using latest and modern machines. They have also specialties in providing best quality of knitted garments at international level as well.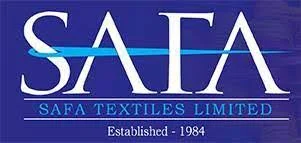 10: The Crescent Textile Mills Limited:
The crescent textile mills limited Pakistan is operating to provide best quality of fabrics to their valuable customers in all over the Pakistan. Their specialties are to provide bed wears with 100 %cotton, polyesters and other material related to that.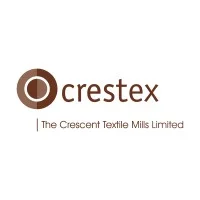 All textile textile brands in Pakistan are very famous if you have any questions regarding these brands please ask in the comment section.